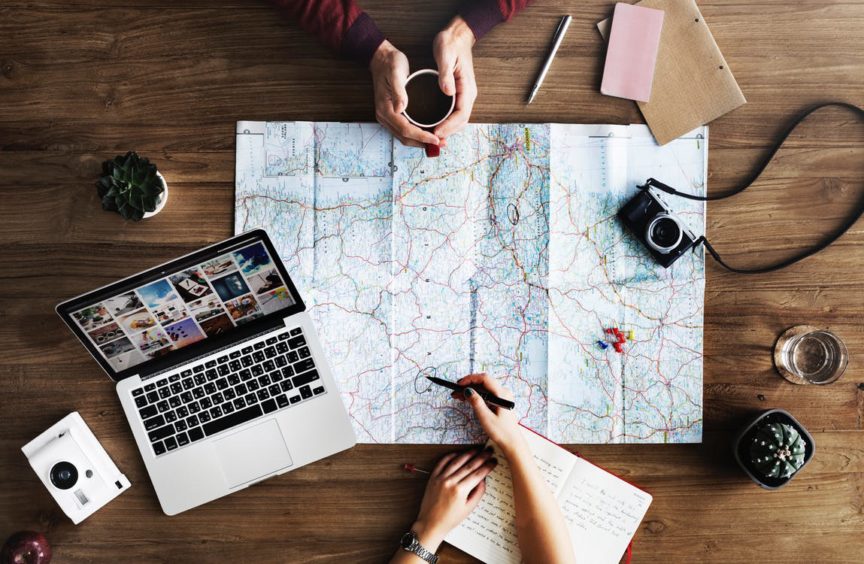 Hometown travelers are sparse because everyone harbors the misconception that you have go to an exotic destination to qualify as a well-seasoned, knowledgeable traveler and fun blogger. However, you can go anywhere and blog about all of your experiences—hometown included, if you can finesse your audience into wanting to read more.
So, that begs the question—how do you snag an audience with your hometown travel blogs? Use this article as a brief selection of marketing tips, perfect for garnering a following of travelers-to-be that want to hear more about where you go, what you do, and how you get there.
Host a Community Event to Raise Awareness of Charitable Travel Opportunities
Charitable travel opportunities in a hometown might be a group outing to hand out food to those in need, a visit to a local elderly home to spend time with those that need it the most, or a help-out at an animal shelter with lots of pups to walk and kitties to care for.
That being said, this would qualify as something worthy of a travel blog because it brings awareness to volunteerism and sensitive issues in your hometown. Host an event, like a community potluck or festival, and bring awareness to those in your hometown before you seek an outside audience.
Market via a Community Page on Social Media Networks
Travel blogs can be beneficial to those in your community because even locals might not have had the opportunity to explore their own cities. So, create a social media page or two on your favorite networks, then market to your local friends with exciting travel experiences right in your hometown.
Note: Word of mouth spreads faster than fire, so don't be afraid to get those around you talking with your opinions and positive/negative reviews of local hotspots.
Make Your Hometown a Focal Point for Your Travel Blog
To further interest your hometown locals in your travel blog endeavors, consider doing pieces on them. For example, you can write about the people that live in your area with highlights into their lives, their volunteer efforts, and the things they love about your hometown.
Highlight someone new every week and do the same with different places. Example? If you live in New York City, do a piece on Broadway play reviews to get people talking on your blog. Keep in mind that not every hometown is like New York though. Put aspects of your hometown in ever-changing spotlights and you are sure to snag an audience.