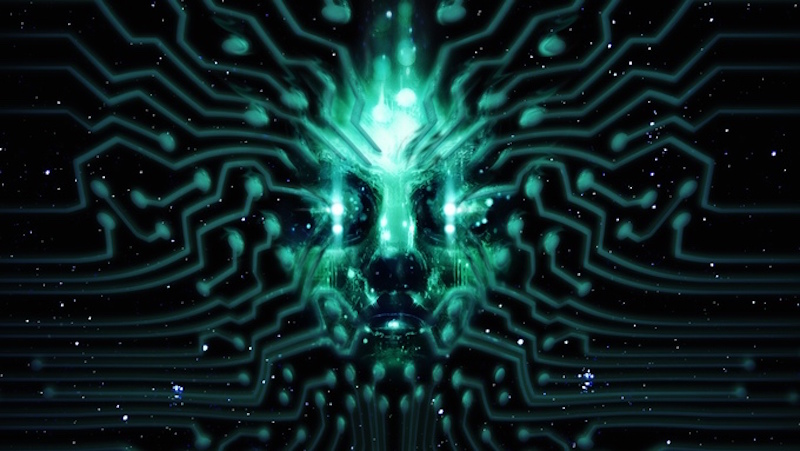 Cult-classic System Shock has been in the news for the announcement of its latest entry, System Shock 3. This was followed up by legendary designer Warren Spector joining the project.
A remaster of the first game is in the works and is now up for crowdfunding. Simply called System Shock, it's on Kickstarter.
Helmed by Night Dive Studios, the company behind re-release of the original System Shock and System Shock 2, it plans to modernise the former with a minimum goal of $900,000 (around Rs. 60,935,805).
Updated visuals aside, this would also allow for modern inventory management, new controls and puzzles, updated levels, and game difficulty modes.
There's even a $1.7 million stretch goal that could see enemy limb dismemberment, more puzzles, ammo types and weapon settings, vending machines, basic crafting and research, RPG levelling with perks and skills, weapon upgrades, a hardcore mode (no respawning), and Ironman mode (only one save file, if you die, the save is deleted).
To prove it's serious about bringing a remake of System Shock to current gaming systems its Kickstarter page has a rather self-absorbed but insightful video and there's a pre-alpha demo that's available onSteam, GOG, and the Humble Store.
Backing the project nets you an assortment of rewards depending on what tier you choose. These range from concept art wallpapers to multiple copies of the game or even a fully tricked out Razer Blade laptop with a laser printed artwork. Interestingly, there's no mention of a PS4 release for the game which is due in December 2017.
"The full release of System Shock will be initially available for Windows and Xbox One. The Windows version will be available on Steam, Humble, and GOG (DRM-free). OSX and Linux versions will be unlocked when our first stretch goal is reached. We're open to other platforms in the future," the page reads.
Nonetheless, don't expect it to simply be a remake of System Shock. If the Kickstarter page is to be believed, Night Dive may take a few creative liberties.
"To help shape and direct the existing narrative of System Shock, we've enlisted the help of Chris Avellone, who is best known for his work on a number of role-playing games, including; Fallout: New Vegas, Wasteland 2, Star Wars: Knights of the Old Republic II, Planescape: Torment, and Fallout 2. Chris will be working closely with Stephen Kick (our Creative Director) and Jason Fader (our Project Director and Senior Producer from Fallout: New Vegas) as well as several other key developers from Fallout: New Vegas to bring modern AAA quality into the world of System Shock," the page reads.
With a team comprising of developers who have worked on the likes of Skyrim, Fallout 4, and PlanetSide 2, hopefully this beloved classic is in the right hands. Even more so considering how one time crowdfunding posterchild Mighty No.9 eventually released to a dismal response.