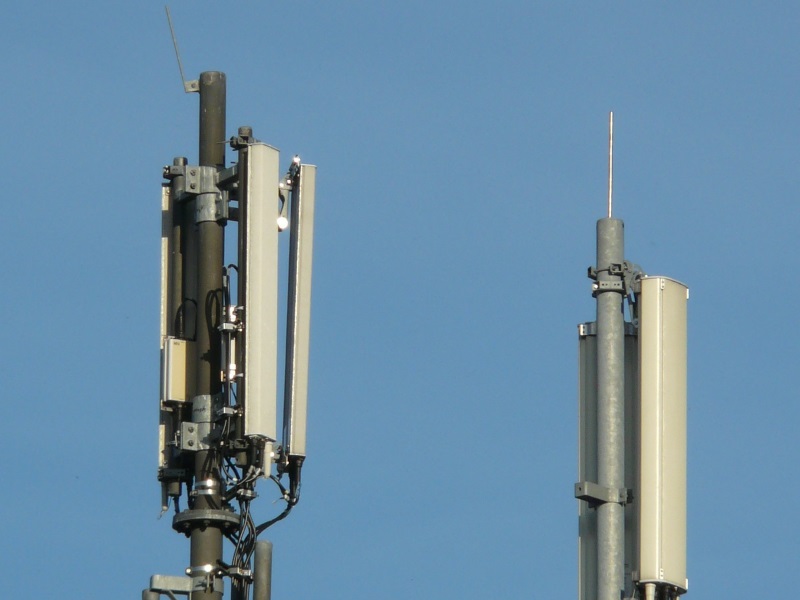 Supreme Court today sought the Centre's response on a plea seeking protection of citizens from "deleterious" effects of radiation emanating from cell phones and mobile towers.
A bench of Chief Justice T S Thakur and Justice A M Khanwilkar issued notices to Department of Telecommunications (DoT), New Okhla Industrial Development Authority (Noida) and M/s Indus Towers Ltd, the firm which has installed some mobile towers in Noida, and tagged the PIL for hearing with another similar pending plea.
Advocate Prashant Bhushan, appearing for Noida resident Naresh Chand Gupta who has filed the PIL, referred to the deleterious effects of radiation, emanating from mobile towers and cell phones.
"There is a huge chunk of scientific data linking radiation from cell phones and towers to adverse health effects in people and animals.
"The adverse health effects range from headaches, sleep disturbances, dizziness and other neurophysiological disturbances to life-threatening brain tumours radiation from cell phones and towers has also been linked to sweeping decline in population of honey bees, sparrows and other birds and animals," the petition said.
The plea has sought a direction to DoT to "drastically reduce the exposure limit from cell towers and … cell phones keeping in line with stricter norms followed in other countries and recommendations of scientific studies".
"Prohibit installation of cell towers within a distance of 500 metres from residential areas, schools, hospitals, markets and other places with dense human population, and wildlife habitation, and direct removal of towers already so installed," it said.
The plea has also sought creation of a mechanism for "continuous monitoring of radiation from cell towers and putting the data in public domain".
Besides, the PIL has sought setting aside of the permission granted by the Noida authority to Indus Towers Ltd to install cell phone towers upon the building of community club of Sector 15 A in Noida and shift them out into a green belt area.