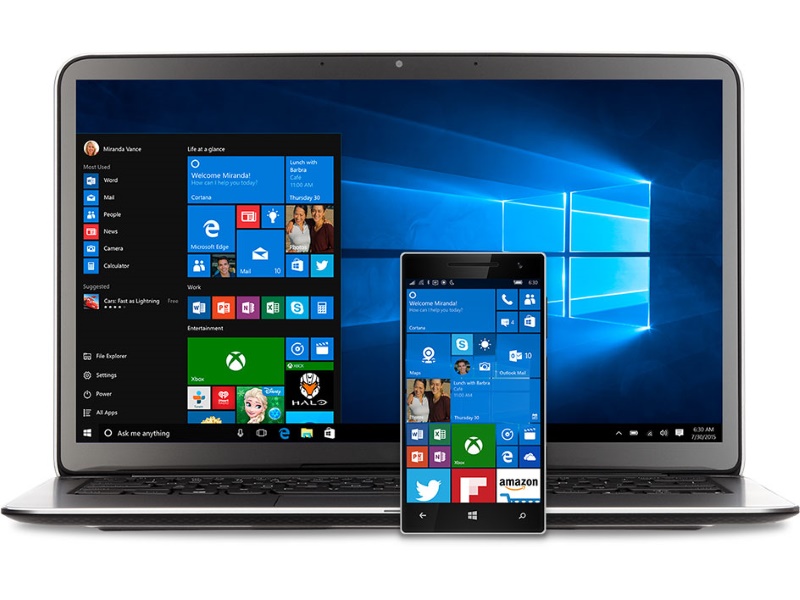 Microsoft is set to release a new, major update to Windows 10 on August 2 – just a few days after the system's first anniversary.
The company made clear when Windows 10 debuted that the new system would break from the old rhythm of updating – going years between major upgrades. Instead, the firm said that it would release smaller, but more frequent updates to the system. The company already released a significant upgrade in November, which added some Skype-based messaging apps, features for business and some visual tweaks.
The Windows 10 Anniversary update adds a few features, including a major change to the company's voice assistant, Cortana. Users will now be able to ask Cortana for help even when their devices are locked, extending the assistant's usefulness and matching competitors. You won't have to be actively using your computer, phone or tablet to set reminders or check traffic.
There are several other updates as well. Microsoft has updated its Edge browser, which replaced Internet Explorer, and boasts that the new browser is so energy efficient that it can last "three hours longer than Google Chrome." It's also going to allow users to add extensions to the browser, starting with a small group that includes Pinterest's pinning button.
Security is another priority in the new system: Users will be able to sign in with their faces on certain websites that agree to use Microsoft's facial recognition technology. The update will also mean more notifications from Windows Defender, the built-in anti-malware service.
The Anniversary update will also include more support for the stylus, with a Windows Ink suite that gives users more places throughout the system to use the pen. Gamers also get a few perks, including more support for Xbox Play Anywhere, which allows gamers to access the same games on the Xbox One and any Windows 10 device.
Nearly all Windows users have the option to redeem a free upgrade to Windows 10 – an offer that will expire July 29. Adoption for Windows 10 has been faster than any of its predecessors, though Microsoft has taken some heat for how aggressively it's asking users to upgrade. In fact, the company recentlyagreed to pay $10,000 (roughly Rs. 6.7 lakhs) to a woman who said an upgrade she didn't want crashed her system; the Seattle Times reported the company paid the money to avoid further litigation.
Users should expect future updates to come at about the same pace as we've seen in this first year, Microsoft said.