Jet Airways will introduce a new in-flight service for streaming of entertainment content directly to Wi-Fi enabled personal devices of passengers.
The airline would offer in-flight entertainment (IFE) streaming services in phases and enable passengers to stream their selection from the range of multilingual content available inboard.
"The streaming service will be introduced on the Boeing 737 Next Generation aircraft in the Jet Airways fleet starting from the second quarter of 2016," it said in a statement on Monday.
Streaming of content can be done through wireless mode to Wi-Fi enabled personal devices such as smartphones, tablets, and laptops. The new system has been developed in collaboration with Global Eagle Entertainment Inc. In the statement, the company added, "Once the service is fully rolled out, guests will be able to enjoy a high quality library of audio/video content, a state-of-the-art 3D flight tracker, interactive games, and have access to a wide range of destination information."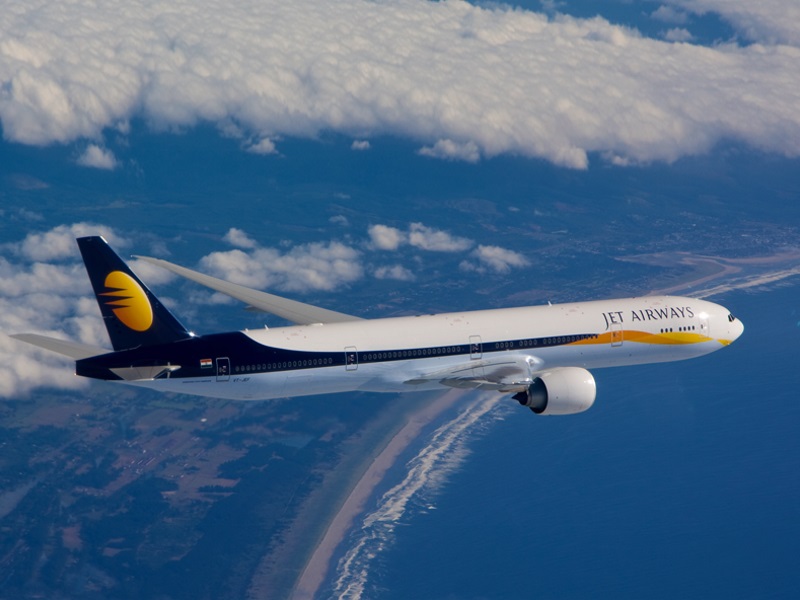 Jet Airways said it also plans to upgrade from a streaming service to a full broadband satellite connectivity in the future, subject to regulatory approvals.
Such a move would allow passengers to enjoy services such as Internet surfing, e-mail, social media, connecting flight information, instant messaging, real time travel services, and destination deals, it added.
Jet Airways Group operates a fleet of 115 aircraft, comprising Boeing 777-300 ERs, Airbus A330-200/300, Next Generation Boeing 737s, and ATR 72-500/600s.
Gaurang Shetty, Senior Vice President – Commercial, Jet Airways, said: "Jet Airways has constantly innovated to adopt new age technologies to enhance the guest experience. This best-in-class, customer-focused initiative will provide superior entertainment and communication options to guests and we are confident it will set new benchmarks by delivering high quality, global entertainment content to guests' personal devices."
Wale Adepoju, Chief Commercial Officer, GEE said: "GEE is honoured to expand our long-term partnership with Jet Airways, an innovative airline keenly focused on elevating the guest experience and a true leader across the exciting Asian region. By deploying GEE's AIRTIME IFE streaming solution across its growing fleet, Jet Airways can deliver a broad range of entertainment content to passenger's personal devices with an eye on full blown satellite connectivity aboard future flights."