A limousine is a luxury saloon car that has a host of amenities provided in the vehicle; and in 1902, when limousines were first introduced, in an effort to separate the driver from the passengers, the driver's seat was built outside the vehicle. These days, however, a simple glass partition separates the driver from the passengers, allowing the passengers free reign to enjoy the services that limousines offer to their customers. Limousines today have become a symbol to represent wealth, class, style, and other forms of luxury. Renting a limousine allows you to experience the luxuries of being driven in a chauffeured car that is built for pleasure.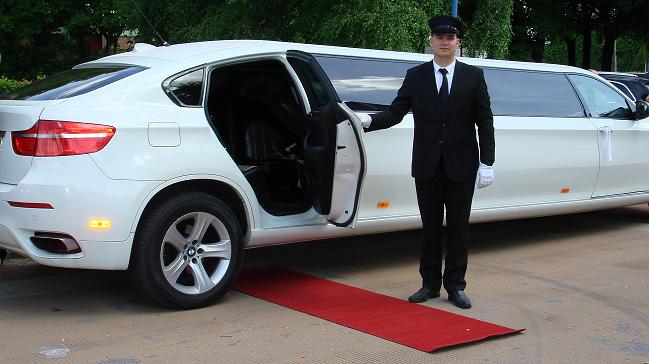 One of the main reasons people rent limousines is to make an impression. Whether it is for a "girl's night out" or if you're picking up a diplomat from the airport, a limousine serves both purposes, and projects the image of style and sophistication – thereby letting the honoured guest feel comfortable and at peace, no matter what the situation.
Another reason people choose to hire limousines is because of the versatility of the kinds of limousines offered by various limo rental services like Carpe Diem Limo Rental Services – which means that there is every kind of car available, no matter what situation you might be in. From renting traditional limousines to drop your folks to the airport, to renting stretch limousines to arrive at a party in style, there are a multitude of cars available at your fingertips.
Renting a limousine is infinitely better for your travel needs than using the public transport or dealing with taxi drivers. If you find yourself in a city where you don't speak the language, renting a traditional limousine is a safer and faster option than trying to figure out how the public transport system works, or trying to communicate to a taxi driver in a language you don't even know. Making travel stress-free is always the preferred option and by renting a limousine, you don't have to worry about transport.
One other reason renting limousines is the preferred option is because of the fact that you will be able to keep your schedule running – and won't have to worry about how to get to a specific destination. By simply booking a specific limousine, managing your time or your busy schedule becomes that much easier, now that transport is taken care of. Limousines also serve as great casual-meeting spots, or as a place to take a breather and relax before continuing on with your day.
Carpe Diem Limo Rental Services makes sure that all the above desires are granted, and more. By having a fleet of vehicles at your service, and by providing a variety of other benefits provided by the limousines and by Carpe Diem, it is ensured that no matter the situation, you will be able to rent a limo that suits your specific needs, along with the best services that can be offered.