There is no doubt that Facebook can work as a traffic mine for your website. As it is one of the top social media platforms which is visited by millions of people every day. However, the truth is that the platform is also overcrowded by others.
Hence you have to stand alone and look for some practical ways to promote your content. However, the question is How effectively help your content on Facebook?
Well if you have this question in your head, then we are here to help you out. In this article, we will be talking about some of the ways which will help you to promote your content effectively on Facebook.
How effectively promote your content on Facebook:
Post your content on Facebook:
Before you go and do anything else the first step is to post your content on Facebook and yes its free. Just copy your contents link and go to your Facebook page and post it over there.
Now whoever has liked your page will get to see the post of yours. However, the overall reach would be shallow, and hardly there will be any engagements on your posts.
Even the overall Click Through Rate or CTR will be pretty disappointing. So how do you improve?
Well since at this point we are going to talk about freeways, so you can try asking your friends to like, comment and share your posts.
You can also share the post on different Facebook groups. For posting on multiple groups at once, you can try out some of the best Facebook posts app online. These apps will help you to find groups manage your page and so on.
Plus most of those tools are available free of cost. So do not forget to have a look at them.
Use Attractive Headlines:
Whenever you are driving traffic from the social media, you need to have an attractive headline. No one would be interested in knowing your thoughts until he or she do not get attracted to your content.
Hence there are so many people out there who focus more on writing a catchy title, instead of making an article entirely perfect.
To get ideas about catchy headlines, you can just head over to some favorite pages. And see what type of headlines they are using and how can you improve.
The bottom line of the story is, avoid simple Titles and be as unique as you can.
Use Attractive Featured Images:
Apart from using attractive headlines, you also need to use beautiful images. Make sure your pictures are eye catchy and rich in quality.
People on Facebook are always scrolling through their news feed. Hence it's easier to get lost in the ocean of thousands of other Facebook pages. Even using an attractive headline would not help you to get a click if the Facebook does not notice your content.
That's why to get users attention you need to focus on an attractive featured image that drives users attention. You can even also write some texts on the featured images so that the users can see it easily.
So those three were some of the freeways to promote your content on Facebook. Now let's go and talk about some of the paid ways to improve your content effectively on Facebook.
Run Facebook Advertisement:
Whenever it comes to paid promotions, the Facebook Ads is the only thing that comes to play. However, running a Facebook ad is not that easy.

There are hell lots of things that you need to keep in mind. Now you might be wondering what those things are? Well, do not worry. At this point, we are going to have a close look at all the things one by one so you can understand about it in a better way.
Run Facebook Ads As A Test:
First of all, before putting all of your money into ads, you need to learn about your audience. And the best way to know them is to run some couple of tests with your contents.
Post some contents and runs ads for a day or two see how many engagements you are getting. What is the CTR?
If you are getting good results, then you can put all your money on a single FB ad and get the maximum engagements.
However during your test, if you found, there is no reach at all. Then you need to change things with your content headline or image. Or user interests and all.
Target Audience:
While running your FB ads, you need to focus on your target audience. Like who would be interested in your content?
For example, if your content is about some celebrity, then you have to target people who are interested in celebrities or Hollywood.
Also, you have to choose your target country, or a specific location to get maximum reach. While running a Facebook ad, you can also select between mobile or desktop users.
Partner with other pages:
You can also partner with other pages to promote your content. For example, if a page with millions of likes shares your page. Then you will get a lot of engagements.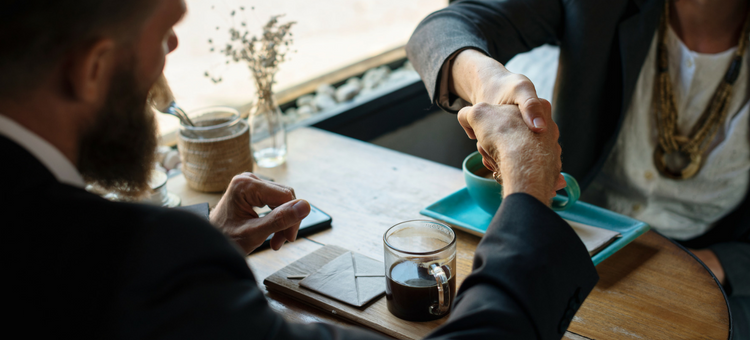 However, finding a page can be a hard task. Even if you do see some pages, then they might ask you for some bucks. Although, if you can create a healthy relationship with the other page owners then you might get a share for free.
However in most of the cases that do not happen. So you may have to pay them to share your content on their page.
Final Words:
So those were a couple of practical ways to promote your contents on Facebook. In the end, we would like to suggest you focus on getting more page likes to get an organic page reach instead of spending thousands of bucks on Facebook ads.
Anyway, if you have any more questions regarding this topic. Then do feel free to leave your thoughts below in the description.