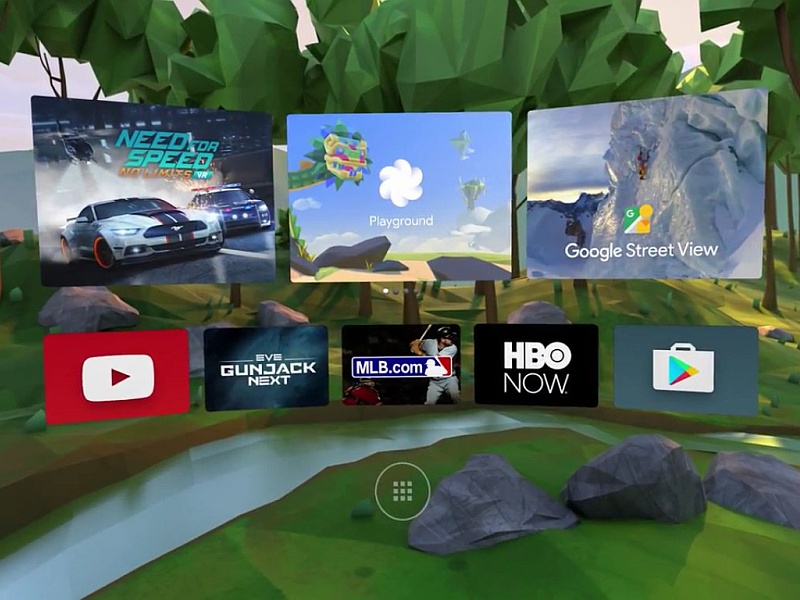 There has been a lot of speculation about what virtual reality technology Google would be showing at Google I/O. We didn't get a standalone headset, and we didn't get any Project Tango based depth-sensing augmented reality either, but Google did reveal a new VR platform that's built on top of Android N.
Dubbed Daydream, the new VR platform unveiled at Google I/O is a much more ambitious version of Google Cardboard, though what it has in common with Google's previous VR standard is that the handset will continue to drive the entire VR experience, as the new headset Google unveiled will not come with any sensors. It will also only work with a select number of Android N smartphones that will have special sensors and screens, supporting refresh rates to minimise latency and allow for a crisp, smooth VR experience.
But perhaps the most important part of the announcement is that Daydream will be more than a standard for hardware – it will also be a software platform, as Daydream compatible phones will come with a feature called Android VR mode – this includes optimisations for better app performance, but more importantly, it is also an ecosystem within which people can navigate inside virtual reality.
There's going to be a Daydream home sreen app that will allow people to access apps and content, much like the Oculus Home screen for the Samsung Gear VR. This solves one of the bigger problems that you have when using Google Cardboard – switching between apps is a jarring, uncomfortable experience where you have to take the headset off, remove the phone, use it normally to get to the next app, and then get back into VR all over again. Also, Google services like YouTube, Street View, Play Movies, Play Store and Google Photos will have VR apps.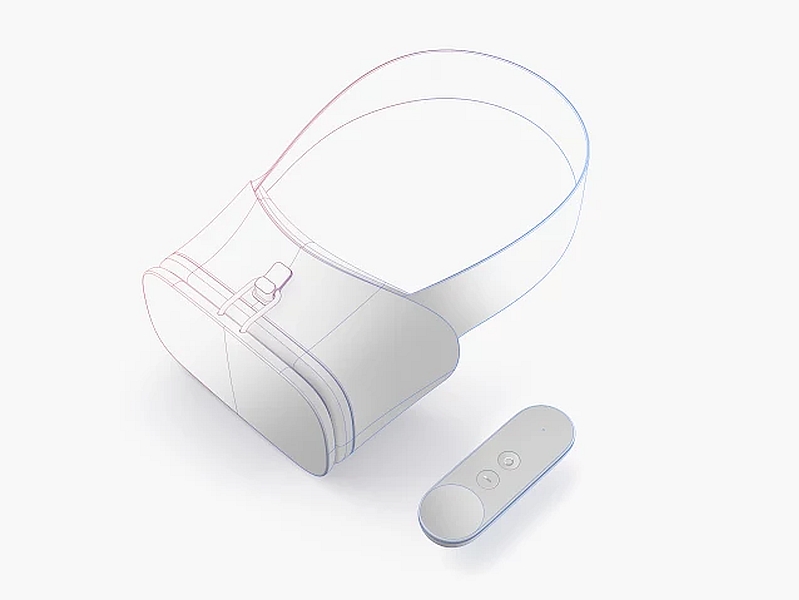 That's not all though – the Daydream headset also includes one interesting piece of new hardware. The Daydream viewer itself looks like a sturdier, less DIY version of the Google Cardboard headset – but what's new here is the small Bluetooth remote that is a part of the system. The remote has basic features such as buttons for navigation – a useful feature – but what makes it particularly appealing is that it also includes some motion sensing capabilities.
No, it's not going to be as fine tuned as the HTC Vive's motion controllers, but even if it's as reliable as a common air mouse, the new controller will enable a lot more interactivity in mobile VR experiences. In theory, you could play a game of Chess in VR where you reach down and physically pick up the pieces; or defend yourself in a first person lightsaber battle, thanks to this accessory.
All of this sounds great, but little else is known about the system right now. Google has named eight hardware partners who will make Daydream ready phones – Samsung, HTC, LG, Xiaomi, Huawei, ZTE, Asus, and Alcatel. Of this, four (Samsung, LG, Huawei, and HTC) have their own VR standards as well, although HTC's is not in the smartphone space. We don't know the release date for Daydream viewers, or the anticipated price; the same is true for the phones that will power it. All Google has said is that it should launch in the "fall".
It's a significant development, and one that's a good step forward from Cardboard but it's too soon to say what the impact of Daydream will actually be – if the device is priced too high, or if the number of phones that support it is very limited, the technology might not catch on for now. Hopefully, Google will reveal more details soon.