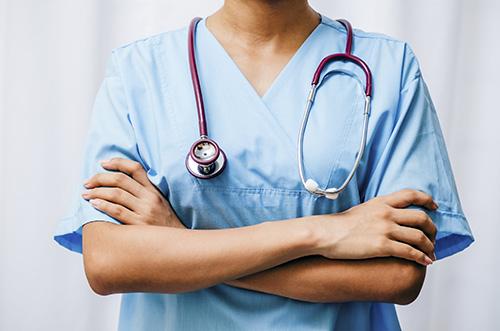 It takes just a few years to complete a nursing degree program. Once you have your degree in hand, you can take the national licensing exam after passing a background check, which gives you the license that most healthcare organizations require of nurses. While you can work in different areas of the healthcare industry, you'll find some great benefits associated with becoming a travel nurse.
Make More Money
Depending on where you live and work, you might start out making around $20 an hour or more as a registered nurse. This can increase to more than $30 an hour in cities that have a higher cost of living. When you work as a travel nurse, you can make even more. Some of these jobs start out at $50 to $75 an hour. Once you have more experience, you might make more than $100 an hour. Some employers will also cover your travel expenses, including plane tickets and hotel rooms.
See the World
Many men and women work as travel nurses because they want to travel and see the world. You can look for nursing jobs in UAE and other destinations abroad. Some of these nurses even arrange back to back jobs. They'll spend a few weeks working in one country before moving to another country. After spending a few months working in the field, they'll do some more traveling before heading back home. As a travel nurse, you will find jobs in major cities all around the world.
Work As Much As You Want
When you work as a standard nurse, you can expect to work 40 hours or more every week. Many facilities require that nurses work 12-hour shifts a few times a week. This will give you less time for your family and friends. As a travel nurse, you can work as much or as little as you want. You might work just two weeks out of the month or just a few months out of the year. As long as you have a nursing degree and get your license, you can take advantage of all the benefits associated with being a travel nurse.